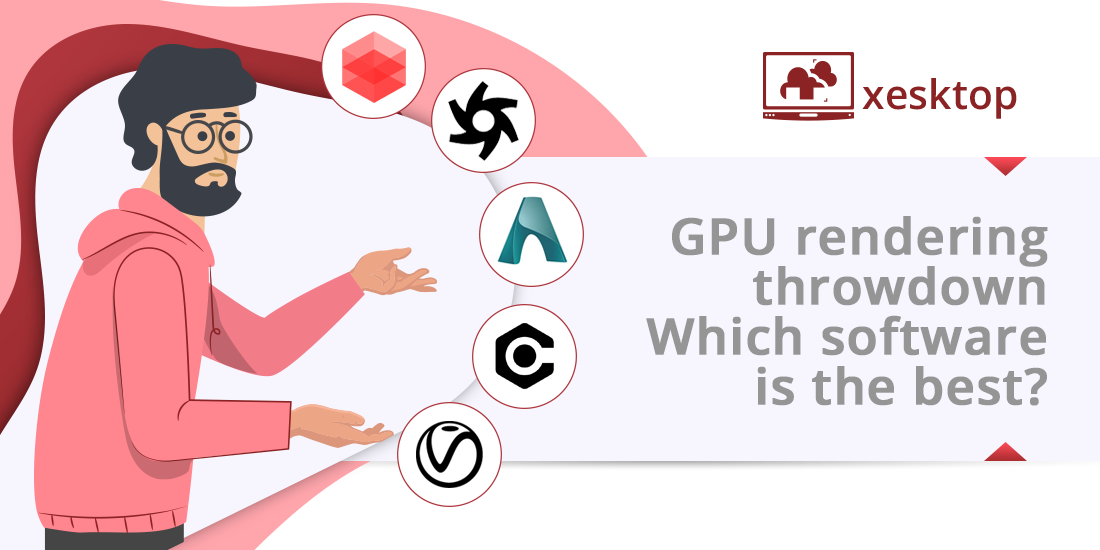 GPU rendering throwdown: Which software is the best?
Okay, a confession: that title may have struck you as a little bit of a clickbait. It may have got you thinking, "there can't possibly be one objectively 'best' rendering engine out there, is there?"
Or isn't there? That's what we hope to help you find out.
Of course, the ultimate judge of what's best will be you. The idea of "best" depends on your needs, your project, your process. There simply isn't a one-software-fits-all solution, since there are a lot of different factors to consider, and they differ from one 3D artist to the next. In short, different strokes for different folks.
It's kind of like…cars. All cars get you from point A to point B (or at least they should), but how the vehicle does so varies greatly, and what's "best" is determined by what you're looking for. A muscle car gets you to your destination as well as a subcompact but a subcompact is easier to park and guzzles less gas. An SUV gets you to your destination as well as a pickup but a pickup lets you bring oversize loads. 
Okay…maybe I lost you there. Let's stick to the topic, shall we?
The whole point of that car metaphor was simply to show that there are many things to consider when deciding which 3D rendering software is best for you. For many 3D artists, the main factors are speed, look, and versatility. Under versatility falls the software's ability to make use of your graphics processing unit (GPU for short, also commonly called graphics card) when doing your renders. This deserves a bit more explanation and some definition of terms.
What is GPU 3D rendering?
GPU 3D rendering simply means that the rendering process is performed by your computer's graphics card as opposed to the CPU. And why would you want that? Because in most cases, rendering using your GPU or (GPUs) is much faster. 
But before we go any further, let's first refresh our minds on what 3D rendering is, so that all these can make more sense.
The 3D Process
3D rendering is the last step in the process of creating 3D graphics, where we take completed (but bland and raw) 3D models and make them look awesome. Now a lot goes into that one word, awesome. You see, 3D modeling is like working with clay. You start with a mound of clay (usually you start with a basic shape, like a sphere) which you then sculpt, trim, pull, twist, and manipulate in all sorts of ways inside the 3D modeling program to come up with, say, Iron Man. Your 3D model of Iron Man may have all the plates and grooves and layers of his armor but it still just looks like gray clay. To turn this sculpted clay into a photo-realistic Iron Man, you need to take a few more steps:
Texturing. This is the part where the software sort of "tags" every part of the surface of our 3D-modelled Iron Man. Usually, you'll need a separate texturing program for this. This "tagging" produces a map of your 3D model which is then plugged into a Material or Shader. The shader is the 3D world's term for describing what kind of surface your 3D model has for example: is it wooden? Metallic? Glass?)
Lighting. Now that you have a UV-mapped model, you can now situate it in an environment, paint it, give it metallic properties, and apply all sorts of effects. One of the most important aspects here is lighting. Different rendering software have different ways of calculating light which affect how your finished product looks.
Rendering. Now, let's say you are already happy with how your Iron Man looks. It's now time to convert your 3D image into a format that can be displayed properly and consistently on the 2D screens of people's laptops, mobiles, and tablets. Technically speaking, this step is the actual rendering step. Your computer has to solve gajillions of mathematical calculations in order to tell each 2D pixel on your screen what part and with what property (color, light, shading, etc.) of the original 3D image to display. These calculations are handled primarily by your computer's CPU. It's very taxing and therefore takes a lot of time. To cut this time down, many 3D rendering software lets your GPUs do the job instead of the CPU. This way, it's faster and you can actually meet your deadlines.
Now that we're all acquainted with the 3D process, let the throwdown begin!
*Before we dive in, just a quick note: the pros and cons detailed here are best taken with a grain of salt, of course. Again, your personal experience of the software will still be the final arbiter. Take this article as a starting point. Developing your own pros and cons as you take different renderers for a spin is best.*

Redshift
Redshift is well-known for its speed and film production-focused features. 
Pro
Fast. With Redshift being GPU-based plus using biased rendering (if you don't know biased or unbiased rendering is, learn more here), this software is perhaps the fastest to churn out renders.
Fully-packed with features. Redshift is geared towards creation of 3D environments. You won't run out of tools to bring to screen what you imagine (ooh, rhyme!).
Huge user community. If you're a beginner or even an advanced designer in need of some tips and tricks, you got a large network of Redshift users to turn to.
Cons
Clunky plugins. The interface of its plugin, particularly for Cinema4D, may not be the simplest to use. Heck, it can even be annoying at times.
Quirky. This is still related to Redshift plugin's less-than-stellar UX/UI. Getting to an effect or making it do what you want to do can sometimes require more clicks than you expect. 
More effort. Achieving life-like results with Redshift is definitely possible, but it has been the experience of expert designers that getting to a photorealistic finish requires a lot of effort with Redshift. But hey, again, it's fast.
Compatibility. Redshift was originally made for PC and Nvidia GPUs. A beta has been released for Mac but it's still on "public beta" stage. AMD GPUs are also now supported if you're running macOS BigSur (11.0) or later.
Octane Render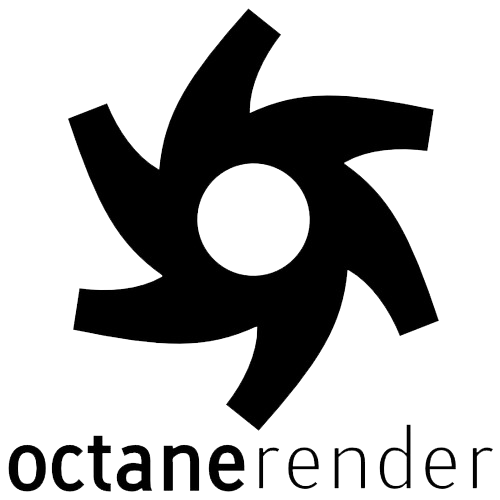 Good speed and great look have been the calling card of Octane renderer. 
Pros
Fast. Speed will always be a factor for designers meeting deadlines and Octane delivers on this front. Perhaps the fastest renderer out there today.
Beautiful renders. It's hard to make something look bad using Octane. Its unbiased rendering yields output that simply looks stunning.
Innovative features. If you're excited for new tools and technology in rendering software, Octane may be in the best position to make those happen with their Elon Musk-ish CEO, Jules Urbach.
Big user base. Similar to Redshift, numerous artists and studios use Octane. You will not lack in crowdsourced advice and hacks in using Octane.
Compatibility.  Originally only available on PC with Nvidia GPUs, Octane was made compatible with (in fact rebuilt for) Apple in 2019 and can now be run on AMD Vega and Navi GPUs.
Cons
Stability. Being the most innovative renderer may come at a cost–crash prone-ness.
Not ideal for feature projects. If you're working on film productions or similar large projects, maybe Octane isn't the way to go. Production types find its tool set rather limiting.
Quirks. GPU renderers will simply have their own set of quirks and Octane isn't immune to this. But many designers choose to live with its quirks for the beautiful look that can be achieved in Octane.
Arnold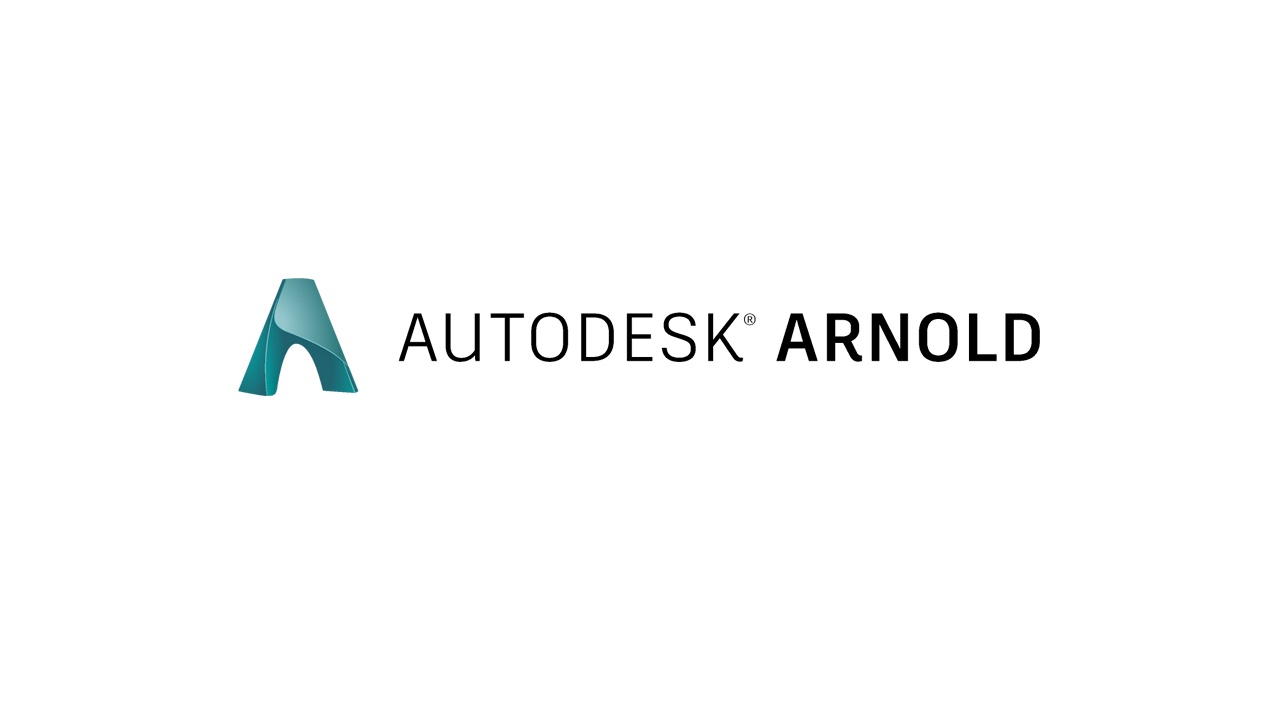 Arnold is well-known among film 3D designers for its top-notch quality. Arnold is the built-in renderer for Autodesk 3D applications.
Pros
Versatility in rendering. Unlike Redshift and Octane which are both purely GPU renderers, Arnold has both CPU and GPU versions.
Robust features, simple interface. This renderer is replete with tools for achieving the look that you want and they're all a delight to use with what may be the most user-friendly plugin. With Arnold, there are fewer controls to tweak for the effect you want. It's a pleasure to use.
Stunning output. Quality and beauty are Arnold's calling card. These are the main reasons Arnold has been the go-to renderer of the film industry for more than a decade now
Cons
Compatibility. While Arnold runs on both PC and Mac, it only works with Nvidia GPUs. 
Speed. Arnold is not the fastest renderer but it just might be the most beautiful. However, if your need for speed is paramount, maybe Arnold isn't the way to go.
Licensing. Obtaining a license for Arnold and getting it set up is more complicated than it needs to be. This needs work from their end.
V-Ray

V-Ray is the architectural visualizer's (ArchViz) go-to renderer. It is ideal for virtual walkthroughs
Pros
Versatility.  Just like Arnold, you can render on both GPU or CPU in V-Ray.
Realism. V-Ray's physically-based approach to rendering allows users to achieve photorealistic looks.
Materials library. A good selection of quality material makes it easy to produce convincing life-like objects.
Tweakability. V-Ray rewards those who take time to learn the settings and controls with improved realism.
Cons
Lighting. While you can definitely achieve amazing lighting with V-Ray, it's not as straightforward to do and may sometimes be confusing to set up.
Materials library. I know, we did say this was a pro but many designers also feel like V-Ray can be improved by having more materials. In particular, designers want better, um, fur.
User interface. V-Ray's depth of controls and settings has a steep learning curve. Not for the faint of heart, nor the impatient, nor beginners.
Cycles
This free, open-source and node-based renderer is highly–and increasingly–popular.
Pros
Free. It's free! It comes free with Blender. Have we said it's free? It's free.
Quick updates. Because Cycles is open-source, it can integrate new stuff like advanced shaders and new rendering techniques (usually) faster than other render engines.
Versatile AF. It's the first entry in our list that you can run on PC or Mac, with Nvidia or AMD cards at the get-go. Whaaaat? Yes, it's true. AND…Cycles can seamlessly switch between CPU and GPU rendering.
Cinema 4D and X-Particles integration. Cycles has a plugin for Cinema 4D called Cycles 4D that lets you access Cycles directly from Cinema 4D. If you intend to do some particle work, then the built-in support for X-Particles is a godsend.
Cons
It's node-based. If you hate working with nodes, stay away.
Speed. It's not the fastest renderer around.
Limited rendering algorithms. Currently, only path tracing is available.
LuxCoreRender

Another favorite of the archviz crowd. It's physically-based, it's unbiased, it's free.
Pros
Free. Yep, enough said.
Great with caustics. Caustics has to do with how light is reflected on different surfaces. LuxCore handles that very well, making it very much suited to interior work.
Versatile. LuxCore can render either via CPU or GPU.
Cons
Buggy outside of Blender. LuxCoreRender is compatible with lots of modelers but it's not equally stable on all of them.
Hair. If you work with characters who have hair or surfaces that have hair-like features, LuxCore isn't the way to go.
UX/UI. Not easiest to use nor is it the most user-friendly.
Maxwell

A purely unbiased rendering software best suited for architectural visualizations.
Pros
Beauty and realism. Legendary realism. If you mistake a Maxwell render for an actual digital photo, you wouldn't be the first one. Maxwell outputs are absolutely gorgeous.
Ease of use. Maxwell uses real-life units of measurements, making it easier to learn. It also offers lots of ready-to-use light assets that look great, saving you lots of time and letting you focus on the creative part of 3D design. It's very easy to set up scenes. Controlling the lighting is very intuitive.
Realistic camera model. Maxwell uses photography settings like ISO and shutter speed to further help you achieve a deeply photorealistic finish.
Cons
Slow. All that fantastic realism comes at a cost, and the cost is speed. Maxwell is perhaps the slowest renderer. But if you got time to wait, oh boy, does it look great.
GPU rendering. The ability to render using the GPU was added back in 2016 but switching from CPU to GPU isn't seamless in Maxwell. You'll have to tweak a lot of settings to get similar output and they still won't be identical. For example, transparencies won't have the same density, and caustics in refraction are not calculated. Oof.
Cloud rendering. Only CPU rendering is supported by Maxwell's cloud rendering farm.
Radeon ProRender
While this software was created to cater to AMD GPU users, it also supports Nvidia cards.
Pros
Versatile. Radeon ProRender can run both CPU and GPU rendering, and as mentioned, works with either AMD or Nvidia graphics cards.
Free. That means your extra cash can go on improving your hardware.
AI denoiser. This results in faster render times. Instead of letting, say, a ray trace render to resolve naturally with hundred or thousands of passes to remove the noise, a machine learning algorithm kicks in to denoise the image.
Heterogenous. This means you can use your CPU and GPU to render at the same time. For best results, a multi-core CPU is recommended and multiple GPUs.
Cons
Look. Radeon ProRender isn't ideal for interior work and it struggles particularly with…particles.
Beginner-friendly. Why is this a con? Well, if it's beginner-friendly that means pros won't find it deep and sophisticated enough for those high-level photorealistic outputs.
Lumion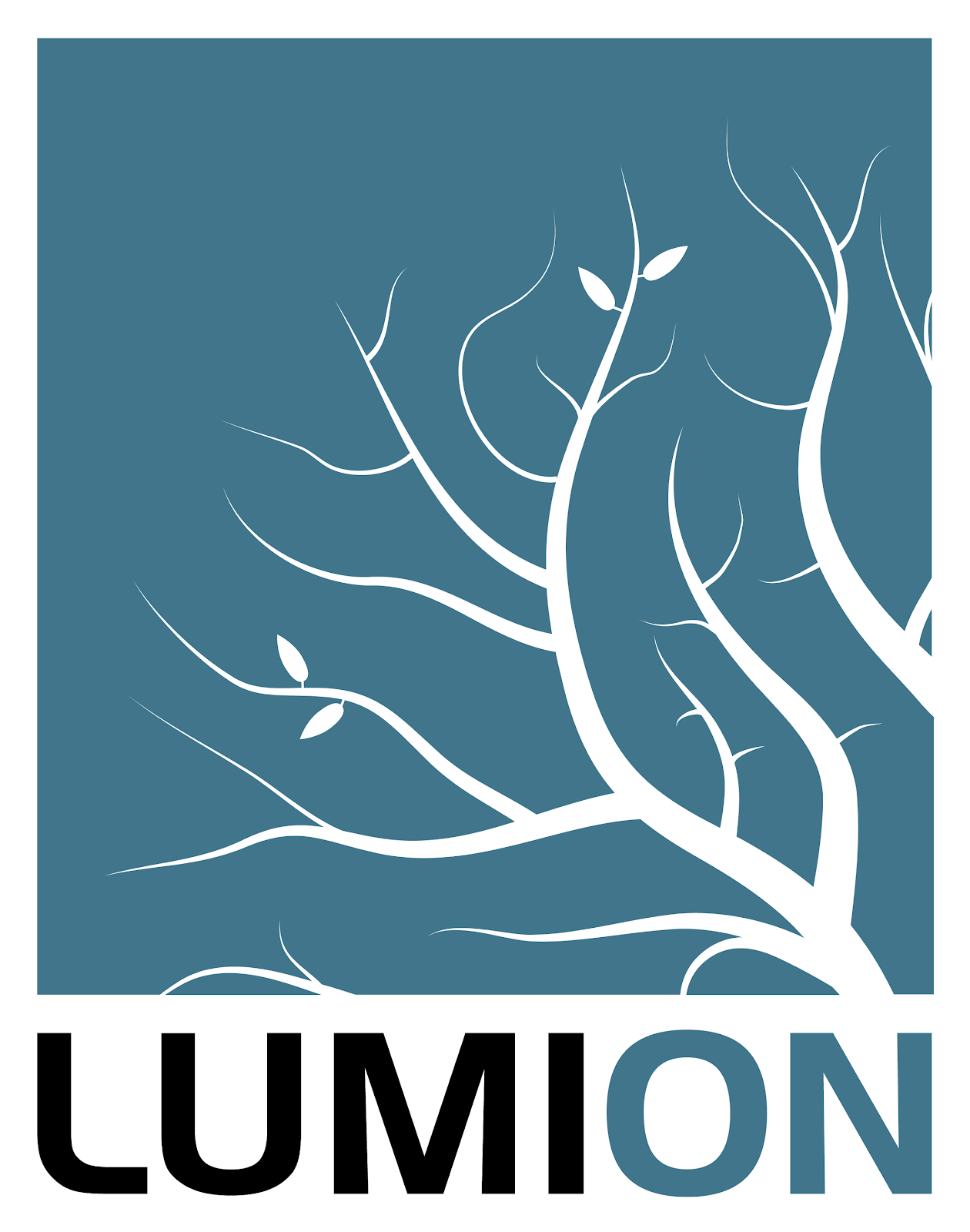 This renderer was designed to integrate with CAD, making it suitable for arch viz 
Pros
Speed. You can set up your scene quickly and Lumion churns out a good-looking render fast.
Great for exteriors. Lumion offers a wide selection of skies, water, grass, materials, plants, people, trees, and other things that are ready to use. Lumion also comes with preloaded environment maps onto which you can just drop in your building model.
Easy to learn. Lumion's controls are intuitive and its interface is simple. You don't need in-depth 3D knowledge to get a good render out of Lumion.
Cons
Cartoonish look. Some of the ready-to-use assets mentioned above tend to have a cartoonish look upon rendering. You'll need to go through them to find out which ones look realistic and which ones don't.
Price. Getting Lumion 11 will set you back at least 500 euros. If you want to spring for the Pro version, that's 1500 euros.
KeyShot

This renderer is known for its real-time rendering capability
Pros
Ease of use. Keyshot's unique selling proposition is that it has the simplest designing experience for 3D artists. And it delivers.
Speed. While you set up your scenes, lighting, camera, Keyshot continually updates your image. It's perfect for concept designers who need to bang out ideas quickly and present it–from character design to vehicles to set design concepts.
Beginner-friendly. Keyshot is perhaps the most user-friendly of the renderers. Just import your 3D model, give it texture, color it, then light it accurately within a ready-to-use background. As you make changes, you also see the changes applied right away.
Cons
Price. The cheapest license is for Keyshot HD at USD995. 
Size of render. Keyshot isn't the best at working with larger scenes.
Not for animation. Keyshot excels in stills and smaller scenes. If you're working on a film, this may not be the renderer to go with.
So there we have it: a rundown of the 10 of the most popular GPU rendering software around. Of course, these aren't the only ones out there. Here are some more programs that are worth checking out too:
Unreal Engine

Iray

FurryBall 

Thea Render 

Enscape 

Indigo Renderer 

Cebas FinalRender 

Solidworks Visualize

Clarisse 

Marmoset Toolbag
Now, if you're serious about 3D but you don't have the machine yet that can match your seriousness, don't worry. Some of the companies who created this rendering software mentioned also offer cloud rendering services. What that means is that for a fee (yes, it's pay-per-render but the fee is definitely way more affordable than upgrading your GPU or motherboard) you can send them your project and have their badass supermachines do the rendering for you. 
However, not all of those render engines offer cloud rendering services. If that's the issue you're encountering, we're right here for you. If you're running with popular engines like Cycles and Redshift, you can check our cloud rendering farm here or you can opt for our GPU Server Rental Xesktop, which offers cloud-based remote GPU rendering service for any rendering software. If you want to know how a cloud GPU server can help you, check this out. 
That's it! I hope this helps you out in your 3D journey. Happy rendering!
https://xesktop.com/wp-content/uploads/2021/03/feat-image.png
550
1100
Arkadiusz Tomczak
https://xesktop.com/wp-content/uploads/2020/12/logo-xesktop_new.png
Arkadiusz Tomczak
2021-03-17 14:56:26
2021-06-29 21:08:19
GPU rendering throwdown: Which software is the best?